Ever wonder why Desiree's comment section instructs people to not use the anonymous feature?
Well, it's pretty simple really. Desiree wants to be the only one who conceals her identity on her blog. After all, she's had lots of practice and she is so very good at it.
If you've ever read a comment on Desiree's blog and thought to yourself that the opinions seem to echo and eerily mimic Desiree's own thought processes; if you ever felt the writing style was a little too close to her own; if you ever thought that she just might be pretending to be a "new" commentator, you were probably not too far from the truth.
Desiree loves to pretend to be other people and compliment and promote herself. She likes playing head games with people and pushing their buttons.
If you read a "new" person showing up on her blog, agreeing with her posts and championing her as a great intellectual mind and a skilled researcher without comparison and you really believe that this is a real, live person, you better think again.



Jessica said...

I'm Desiree's twin sister and I want you all to know that Desiree has many, many socks on this site, and if SBPDL would take the time to look up the IP addresses of some of her socks, he will see that they all reside in Las Vegas using Cox Communications. Please ban her; if you see a suspicious comment, check the IP address. It's very annoying to me to see her writing comments every time I see her on her computer. She is an addict, and she's addicted to arguing with racist whites all over the Internet! She only comes on here to see Hirsch, since they had a "love connection" once back in 2010. It's sad and pathetic! PLEASE BAN HER! And please publish this to embarrass her since she doesn't know I'm writing this. Thanks
Professor Snape: (White, Jewish Male) : The most disturbing aspect of Desiree's stint as "Professor Snape" was her penchant for talking to herself and agreeing with her points. Even though people called her bluff she kept the charade going until she was eventually banned from the site.
Desiree said
"
My IQ when I was 20 (I am 22) was almost 130...it seems that Professor Snape is the only white person on this site with a functioning brain.
"
Porter said:
"Snape, or should we call you by your prior name, Desiree?"
Desiree as Professor Snape:
"I am not "Desiree", nor is she me...I did state, however, that I found Desiree's comments innocuous and entertaining but I did not know that just agreeing with some of them - has transformative powers. Could it be possible that "ALL ABOUT PIGMENT"
(another sock puppet of Desiree's)
is Desiree, who knows, but what is the importance of it? Why don't you simply debate regardless of your interlocutor's identity?
"
____________________________________________________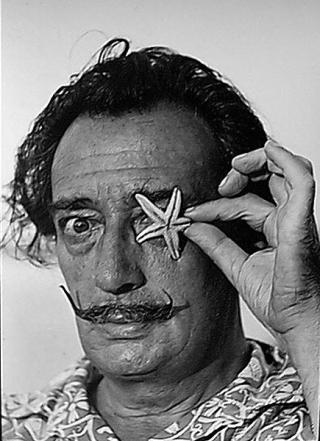 Simon Sez: (Jewish, Italian, Puerto Rican Male) : A very, very angry manifestation of Desiree's split personalities. She was revealed as this character as well but she vehemently denied pretending to be Senor Sez.
Hirsch asks "Simon Sez":
"I've skipped over most of your posts but now I am genuinely curious: what the hell went wrong in your life to make you this way?"
Desiree, as "Professor Snape", responding to herself, as "Simon Sez":
"
Professor Snape said..
."Simon Sez: I read in another thread that your mother is a Jew. Please do not advocate for destruction of whites; I realize you are angry. As the Apostle Paul, a great Jew, even if he's not of our religion, said: "They know not what they do." These people are backward, but I doubt they'd commit murders like the one done to Emmitt Till. Spare them, so they may seek treatment for their mental illnesses. Fighting hate with hate is pointless
."
Desiree Hill as "Simon Sez":
"I don't hate that I have Italian blood in my veins. I don't see myself as white. My mother looks Middle-Eastern and my father is a light-skinned Puerto Rican; think Jennifer Lopez over Rosie Perez. I look like your standard Latino; no one has ever confused me for black. I don't have "black roots", as far as I know ...I am not black, human prolapse. Learn to read, which I imagine is hard to do since it is not in feces."
Desiree Hill as "Simon Sez" responding to "Hirsch":
"This feels like bait, a set up. You've conspicuously avoided my writings and now you're interested? They tell me never to trust a smiling white man: he's either got candy to lure you in his van, or he's going to stab you in the back.
"But since this comments section is apparently about the exchange of emotionally cataclysmic events, I will share. I went to a nearly all-white high school. I'm one-quarter Sephardic Jew, one-quarter Italian and half Puerto Rican. Given my heritage, I look Latino. No one told me whites hate Latinos. As a result of my inalienable DNA and my build--shorter and slim--white jocks proceeded to beat me up everyday. They pounded me, called me "beaner", "kike", and said my mother was a whore for fucking Mexicans. I am not Mexican.

"This happened for several semesters. My mother is a pacifist, and raised me on Martin Luther King and Gandhi nonviolent bunkum. But I'd had it. The fights weren't a big deal, actually; it was the racial slurs. I didn't understand why they had a problem with my being Latino; I couldn't change it. In hindsight, I realize there must be something congenitally wrong with whites, or their white privilege turns them into human waste.

"Long sob story short: I kicked ass eventually. I destroyed that white jock's face. I stomped on his chest, I stomped his head, I cannot remember but I think I may have bit him. Cube steak is accurate. I demolished him.

"There's nothing wrong with me. I am in reaction mode; I am seeking truth; I am trimming fat. No black, Asian, Latino, Indian, African, etc. has ever done to me what those whites did to me. I love minorities, the darker, the more foreign, the better... I think I've articulated above how I was formed and created by that 'inherently evil' American white man, the bastard son of European rapists.
Desiree Hill as "Simon Sez" responding to herself, as "Professor Snape"
:
"Snape, I have no patience for these types, nor do I have the patience to wait until they seek treatment. This has gone on for centuries; enough is enough"
April 3, 2011 8:52 AM
Desiree Hill as "Simon Sez":
"Where are my other posts? My expectation of equality, given the history of whites, is low. But that is shady."
Desiree Hill as "Simon Sez":
"Thank you for creating me, for I am fearfully and wonderfully made. And how wondrous your fear will be on That Day.

"The truth hurts, it stinks, it turns your stomach and haunts your dreams. See my face and the face of millions in your nightmares.


"The kind of white-on-Latino, white-on-Asian victimization, taunts, and beatings that I experienced happens everyday in schools across the country. But, of course, I am not permitted to share my sob story; only if one is a victim of blacks or Latinos does the story become worth mentioning. It is
complete fiction that whites and "lighter-skinned" colored people roast marshmallows around campfires, singing kumbaya. Tolerance is not acceptance; tolerance is fleeting; it can and will end arbitrarily.

"For every Latino or every Asian that "likes" whites, or harbors no deeper antipathy, there are two who plot your destruction. Everything is superficial, every smile is but a cozenage.


"This comments section is a repeat of my high school years: the abuse, the anger from whites, the slurs. It's amazing that there is no change from situation to situation; it's monolithic groupthink from your types.


"There is no hope. There's only one option for minority survival, lest the Caucasoid phage infects more minds."
Hirsch says:
"I'm having difficulty deciding whether you or Simon Sez (or both) are a pen name for Desiree. Like a street urchin pressing his face to the steamed glass of a fine eatery, you just can't stay away, even when you're not wanted. You've invented Japanese, Latino, and male pseudonyms just to spend more time obsessing in a venue you claim not to care about.
Thank you again for wasting my time, Snape/Desiree."
Desiree Hill as "Professor Snape":
"For the last time - and this is for anyone who reads this post - I am not Desiree. I am not. We are not one and the same. Period, end of story! And I am definitely not "Simon Sez"!
"What you - and the others, including the poor "Simon Sez" - are describing are emotional events, which were probably traumatic, I'll give you that much, that you have allowed to take over to the point a black face (or white face, in Simon's case) is implicitly linked to negativity.
"That is irrational and a mental illness; it is also sad. I could not imagine being mugged by a person of color and allowing that negative event to keep me from every person of that particular color. I could never do it; I would never do it. Call me naive, call me blind. I refuse to hate people for something as immutable as their skins and/or color. Anyone who thinks differently is out of their minds; it must hurt to be that crazy!"
Hirsch said:
"Okay, it's official. Snape is actually a caricature of the modern liberal while "Simon Sez," is in fact Desiree, just for the record."
Desiree Hill as "Anonymous" quoting "Hirsch" said:
"Okay, it's official. Snape is actually a caricature of the modern liberal while "Simon Sez," is in fact Desiree, just for the record."
Lol, how would you know? Sounds like a bunch of rednecks are running scared, trying to assume everyone on here with an anti-racist POV is the same person, or black. Here's a reality check for ya: there are millions of people of all colors, including white people, who think like Simon Sez and have a desire for a white-minority America. Do you think I'm Desiree, too? Lol, pathetic."
Hirsch said, quoting Desiree aka "Anonymous":
"Do you think I'm Desiree, too?"
If it quacks like a slightly overweight, very insecure mulatto who devotes her own blog to a dead pedophile, chances are it is a slightly overweight, insecure mulatto who devotes her own blog to a dead pedophile.
Seito: (Desiree's Blackanese persona) : He was short lived, but he was Japanese and lived in Desiree's head.
Desiree as "Seito" said:
*laughs*"
"This blog is proof that everyone likes to be a victim, even whites who are the first to say someone else plays the victim.

Sure, many blacks are lazy, but many whites are lazy, too. Many blacks commit crime and end up in jail. So do whites. I'm Asian, by the way, Japanese-Amer., and Asian people are the only ones who across the board work hard.

This blog is just as ridiculous as someone with arachnophobia blogging about spiders. I think you and everyone else should get a life. If you hate black people, just go about your day and not think of them. Most of them are decent enough that you don't have to really worry about them getting in the way of your life, that is, if you have one. I have never had a bad experience with black people or white people, and I've worked as a teenager in areas where you'd think I'd be treated badly by both groups.

This blog is just obsessional. I think everyone who reads it has problems. No one is taking whites rights away. Definitely not blacks, since everyone seems to not like them. Obama is just a dark white guy. You seem smart enough to realize this, blogger."
Desiree as herself, quoting herself and responding to herself as "Seito" said:
@ Seito:
This blog is proof that everyone likes to be a victim, even whites who are the first to say someone else plays the victim.
Second that! The sad part is that these yahoos don't get that complaining they are being held down by 'Darkie' is akin to a pot calling the kettle black. They shouldn't complain about blacks complaining about the Man (which is substantive, by the way; not always, but more so than whites complaints) when they will do the same thing in reverse.

No one can ever be a victim except white people. If you've ever been friends with white females, you'd know exactly what I'm saying..."
Anonymous said
:
Seito said...
*laughs*
"Oh dear God, it is the black woman posing as an Asian. Give me a break."
*giggles*
Desiree Hill as "Seito":
*really laughing* ..."
At the end of the day, blacks have no bearing on my life and they shouldn't have a bearing on yours. White failure occurs left and right and you are all just continuing this cycle by being on this black obsessional blog.

This blogger probably has no life-threatening contact with blacks and neither do any of you. Obama is no where near Malcolm X or even Al Sharpton.

White failure is proven by this blog.
人生を取得してください 。"
Anonymous said...
"Seito-kun, please. Yours was absolutely, positively, utterly and completely, the most pathetic attempt to insult us here in Japanese that I have ever witnessed anywhere. It's just stupid and pointless to try to insult people in a language no one but you -- or in this case, no one but you and I -- understand. If you really want to insult us all here by saying (or pathetically attempting to say) "Get a life" in Japanese, do stop looking up words in your Japanese dictionary and translating them literally into "Acquire a human life, please." What you want to say is "ii kagen ni shiro." Let me know if you need help with the pronunciation. You goof."
--Mencken--
Desiree Hill as herself confesses that she is Seito and said:
"Come on, people...Leave 'You Get What You Get' alone. I was Seito. Jesus Christ. Mencken caught me on the piss-poor Japanese translation of 'get a life'. LMBAO! God, you people are hilarious"....
X-D
Desiree Hill responding to and quoting a previous poster:
"Either way, it was a silly negro transparently pretending to be Japanese, just as everyone knew."
Yes, but the funny part of it is that an Asian mutiny of sorts turns you people's world's upside down.
The 'Seito' personality is actually modeled off a classmate I'd had
in a Post-Civil war history course I took about two semesters ago, Jason Sato (Sato and Seito sounded similar)...
Seito/Desiree, it doesn't really matter.
My point was made...LMBAO! And
you guys didn't know it was me, rotfl!
And
that's the only thing that matters.
As this is the most important thing for a writer.
By the way, I've been one of you people, try to guess which one it is! (HINT: he's really smart!)
X-D
On to the next sock
.... This is more fun than 'Clue'!X-D

Desiree Hill
said...@ SBPDL: I have a question and I hope you'll answer: How did you know? How did it finally occur to you?
I mean, I was Snape for months, even arguing with myself... Don't be embarrassed, though, although you should be; I am just proof of black intelligence,
and it isn't like spotting a leprechaun to find blacks like me.
But, shit, how did you FINALLY figure it out?
Did Hirsch email you? God, what a tattletale...
that was all me, baby, MAOA gene explanation and everything
--I've said numerous times I'm a biology major and a college student; God, don't you know we read and we learn?
Hey, don't be so shocked, but this is among the numerous capabilities of someone who (a) is a writer and (b)has a 135 IQ (yes, took a new test--thank you, mother--and received the results Friday). What, do you think there is any white in existence for REAL who is as AWESOME as Snape? Sure, maybe Tim Wise but come on... ;-) By the way, if you don't post this I will seriously post it over and over a million times and that will not be fun clearing that out of your comment inbox...
It's all a game to Desiree Hill and she doesn't like being found out, unless it's on her terms.
Stuff Black People Don't Like
said: "Desiree, Please seek help. It was obvious from the beginning it was you but what you said was so embarrassing, I let you through (as I did before your "Desiree" character became a liability). Please seek help."

Desiree Hill said:
"You had no idea Snape was me...why allow Snape to continually advocate for Desiree if you knew I was essentially advocating for myself?. . I would have appreciated it when I was sodomizing my former lover Hirsch; it would have made him feel so much better that he was not actually being had 'prison-style' by a man. Perhaps it would have hurt more had he known it was me and that while my 'number' is lower, my thinking capacity is much, much higher! Wow! . . . PS. Go ahead and post this, too. I mean, Blogger doesn't have a blocking function, nor can you keep comments spammed. So, unless you want to clear out 500 of this same post, just publish it now. Yeah, that's a threat, white boy.
________________________________________________
"mjmymasturbation"
Desiree's newest creation. On December 4th, 2011 Desiree created this personality on Topix for the sole purpose of harassing and cyber stalking.
She went to work quickly, putting up personal pictures, ridiculing her target's country, home, children and size all with her own special flavor, that undeniable stamp that distinguishes Desiree's posts as unmistakeably her own: An arrogant, crude and filthy tone expressing a total lack of class and common sense.
Desiree Hill as mjmymasturbation:
"
M***, my bloated buttercup, even if I were Desiree (incidentally, I'm not, but it's a flattering comparison), why would I be embarrassed by any of the quotes that you have posted by "me"?..."And clearly when someone bans you to end communication, they will follow you all around the internet as hundreds of different sock-puppets to chat with you. Poor delusional dear. I know you're big and round, but the world doesn't actually revolve around you. With such a self-involved mother, it's no wonder your little girls are so sad and neglected.:-("
Desiree ALWAYS tells on herself. The language and syntax is the same. The woman she speaks of isn't big and round at all. Desiree ALWAYS uses size as an insult. The children are not neglected-and even if they were, how the hell would Desiree know? Desiree always uses children to attack an adult and her favorite insult is insinuating that someone is a "bad mother". No one is creating sock puppets to follow any one all around the internet but Desiree.
SHE is the one on Topix mentioning the people she is obsessively focused on in a derogatory and defaming manner.
Since this article, the "mjmymasturbation" account has been deleted along with countless comments. Desiree continued to use the name as she had a fondness for the subject matter, then she switched over to "Flabine" for obvious reasons. She continues to use proxy servers to cyber stalk, insult and harass, as is her specialty. Of course, she's also enlisted the help of underlings who are not smart enough to realize that Desiree Hill uses them to carry out her dirty work and obscure her behavior and intentions. They always show up either right before or right after she posts. It's easy to tell who they are, they use all caps and repeat grade school insults like "welfare mother", "crack ho" and "diseased" as put downs. Desiree is even more easily identified, she harps on the same issues, Michael, of course, where people live, their kids, their age, and race.
Desiree Hill posted on the Stuff Black People Don't Like website as "Professor Snape", "Seito", "IT'S ALL ABOUT PIGMENT", "Twp", "Jones," "Dree," "Dreko" and countless of other nics. She also posted as "Anonymous" numerous times. Desiree has a number of online monikers that she uses, which we speak about here. Desiree is not above harassing and stalking anyone she deems is a threat, it is why she accuses others of doing that to her and it doesn't take much for Desiree to feel threatened.
EDT: 12/30/11
Recently, Desiree was cornered like a skewered rat and called out for posing on Topix. Her alternative identity, Flabine quickly jumped to her defense, (Desiree basically advocating for herself. ) even pretending to have received an email from "herself" which explained her racist rants.
The syntax, verbiage, subject matter and sentence structure of haters are amazingly similar. There is constant mention of special friends, situational vs. acquaintance molesters, art books turned pedophilia material in their minds' eye, boy lovers being not so bad and on and on. It is like they are reading from a script. They constantly change names and hide locations on Topix to make their numbers seem larger and then turn around and accuse others of doing the same thing. Topix is a cesspool of hateful liars and we recommend also avoiding it like a plague. At the very least, we would say, enter with care. Did Desiree assume an old name and identity that already existed? Is Desiree posting on Topix under numerous pseudonyms? That is anyone's guess. She is certainly capable.

We will end this piece the way it began: If you read a "new" person showing up on the Desiree Speaks blog, agreeing with Desiree's posts and championing her as a great intellectual mind and a skilled researcher without comparison and you really believe nine times out of ten that this is a real, live person, you better think again.